<![if !vml]>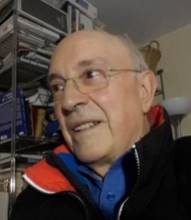 <![endif]>Jean-Claude Ralite
LinkedIn : www.linkedin.com/in/jean-claude-ralite-8a5157156/   
e-mail : jean-claude@ralite.com                                                             
engineering / town-planing / regional development / urban and regional transportation design
1991- 2011                    ATECA s.a.             C.E.O.
Amenagement et Technologie de l'Environnement et du Cadre de vie : Regional, metropolitan and urban economic and social development.
Real estate development of major European high-tech activities, conversion from standard industries into aerospace and telecommunication facilities. Training  policies. Mobility standards.
Functional specifications and design for development and operation of new regional and urban transports. Decision processes and implementation.
Urban and transportation planing for Paris Region, Europe, Asia and North Africa, associated training policies.
1980 – 1991                  MATRA s.a.           VP             
1987 - 1991                   In charge of specification and construction of offices, research laboratories and production facilities for a major european aerospace, industrial and multimedia group, and head of the group risk management department, chairman of various service companies.      1980 – 1987 definition of  international policies of some aerospace activities of the group.
1973 – 1980                  GOVERNMENT COMMISSIONER for industrial conversion of  French Lorraine Region,
 appointed by the Prime Minister.
Lorraine was a major steel, coal mining, textile industrial region of the country : definition of social, educational and financial policies, physical infrastructure investments, help to creation of new companies and start-ups, attraction of foreign industrial investments, economic and social conversion of conventional activities. Decision making for creation of infrastructures able to welcome these activities.
1965 – 1973                  EPALE                      CEO
Etablissement Publlic d'Amenagement de la Ville Nouvelle de Liie-Est
While in charge of Lille Roubaix Tourcoing Metropolitan Area for French Ministere de l'Equipement : public works, urban and transportation planing, construction and legal control of construction in the metropolitan area :
Initiation and management of the Development Corporation of the new town of Villeneuve d'Ascq : real estate ownership, landscaping, dwelling units, attraction of laboratories and high tech activities in connection with new universities, essential to re-shaping of the local self-confidence and conversion of existing regional industry.
Definition and development of the first new automatic metro public transport system : V.A.L. which is currently the metropolitan network of the urban area and  which became the standard for all further metropolitan transit systems in the world.
1962 – 1965          Traffic and Infrastructure engineer  IAURP : Paris Region Urban Planing Institute
Appointed by General de Gaulle's Governor Paul Delouvirer : In charge of designing the road network and rapid public transport network and other public facilities for the Delouvrier regional master plan, Including the existing urban area and new towns.
1961 – 1962 Development Engineer Algeria
Before independence of Algeria, appointed by French government to implement in Orleansville region after earthquake (presently Chlef) - urban and rural territories - the Plan de Constantine, General de Gaulle's development program  to prepare the country to independence within a global government initiative.
1956 – 1961 : Training : Ecole Polytechnique Paris + Ecole nationale des Ponts et Chaussées + Stanford Insead Upper Management Program. Graduate in Philosophy and Sciences.
Lecturer in town planning.
Languages : French, English Fluent, speaks Spanish                                Hobbies : Music, Sailing, Engineering of decision.